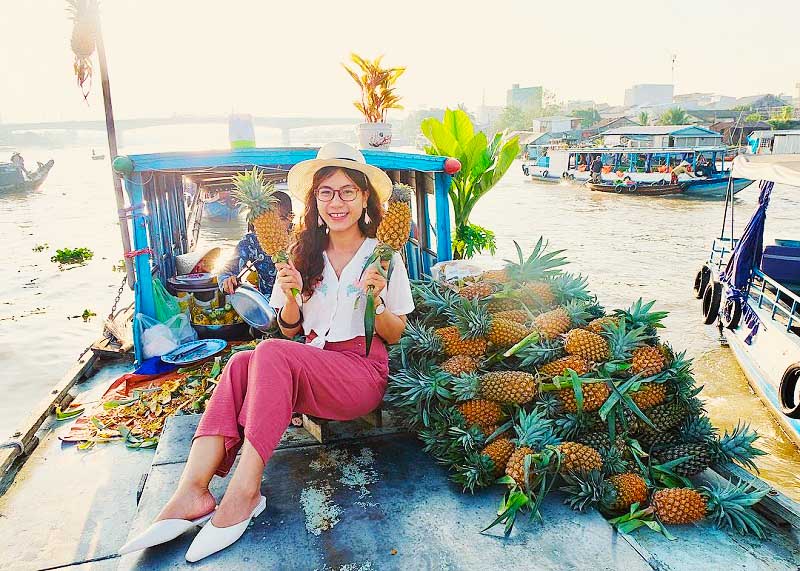 Can Tho's fluffy clouds and azure blue skies are your first cue to slow down and take a breath. But you'll have many more. From locals inviting you into their gardens for a cup of tea, to hammocks strung on the edge of canals, to the sight of sunrise over treetops on the river, Can Tho issues countless invitations to savour the moment.
Can Tho city is considered the capital of the Mekong Delta. It is one of the more attractive and easily travelled Delta towns, with its main draw being the Cai Rang floating market. There are many cool and amazing things to do and enjoy when you travel to Can Tho.
1. Ninh Kieu Wharf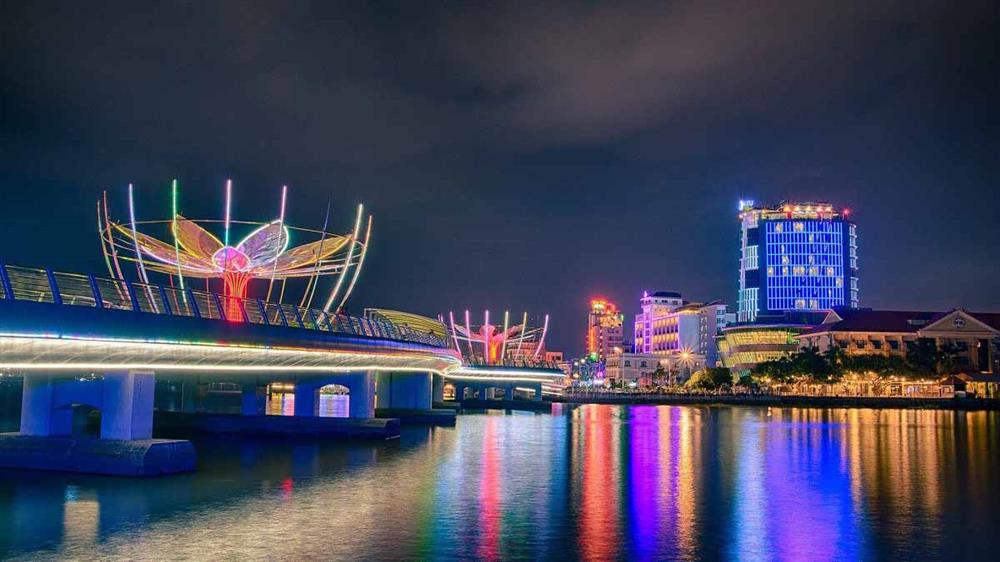 Ninh Kieu wharf (or Ninh Kieu Park) is a water wharf and a tourist and cultural site of Cần Thơ City that dates back to the 19th century. Ninh Kieu wharf is located on the right bank of Hau River, between the confluence of Hau River and Can Tho River. It is adjacent to Hai Ba Trung Street, Tan An Ward, Ninh Kieu District, Can Tho City.
Ninh Kieu wharf is a long-standing tourist attraction and attracts visitors because of charming river scenery and convenient location overlooking the Hau River. For a long time, Ninh Kieu wharf has become a symbol of poetic beauty on the banks of the Hau River of Can Thơ City and has gone into poetry.
Ninh Kieu wharf has an area of over 7,000 m2. In the park, next to many trees trimmed carefully, green grass grows under the spaces of white bricks. At night, the park's lighting system has made this place more beautiful. Ninh Kieu Park is beautifully upgraded and repaired with embankments along the river. In the park, there is a Ho Chi Minh statue of bronze in the height of 7.2 m, placed on a platform 3,6 m high.
Today, Can Tho has launched the Ninh Kieu Night Market and formed the type of walking Street, food Street. All contribute to create a new look and feel for the downtown area of Can Tho City at night. The market is open from 4 pm to 4 am the next morning. The wharf has floating restaurants, floating markets with specialties. Along the river is always busy with boats, boats downstream full of products in the Mekong Delta. Standing on Ninh Kieu Wharf, you can see the largest cable bridge in Can Tho.
2. Floating markets and boat rides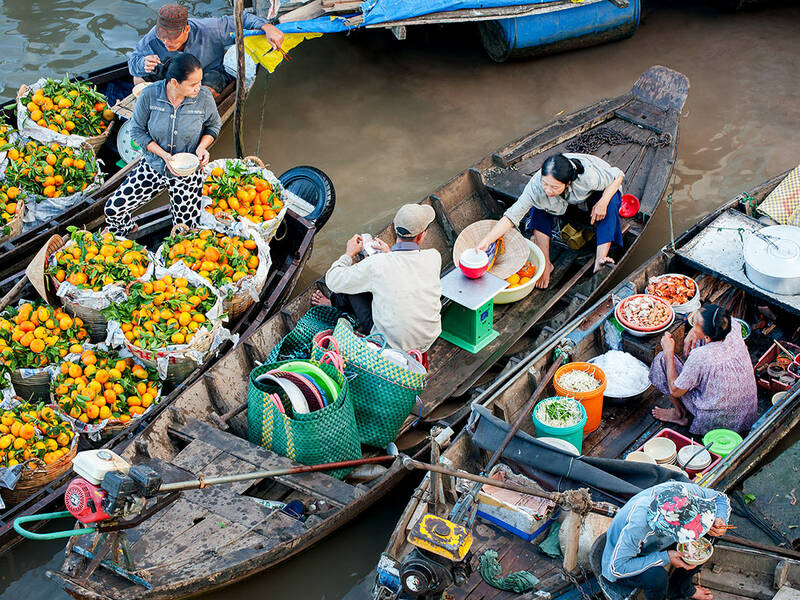 If you board a boat in the wee hours of the morning at Ninh Kieu Wharf, you can head off to the most popular tourist attraction of the city — the Cai Rang floating market. The market is about 30 minutes away by boat and best around sunrise hours. Packed into a section of the Hau river, you will see small and large vessels selling all sorts of fruits, vegetables and cooked food. All you have to do is lean over your boat and ask for what you want. If you want to know what each boat is selling, just look to the giant bamboo pole erected at the front that displays samples of everything sold on the boat.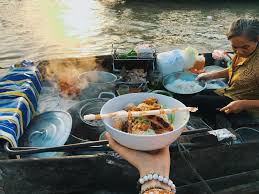 The best way to get a feel for Can Tho is to see it from the water. Climb into a boat at first light and you'll be treated to the sight of morning in Can Tho. Cruise past stilt houses and barges, see birds swooping over the palms, and boats heading to market heavy with fruit. Cai Rang is Can Tho's largest floating market and an essential stop for a bowl of hot hu tieu noodles. Make sure to also visit a smaller floating market, for a close-up look at this Mekong Delta tradition.
3. Cacao Farm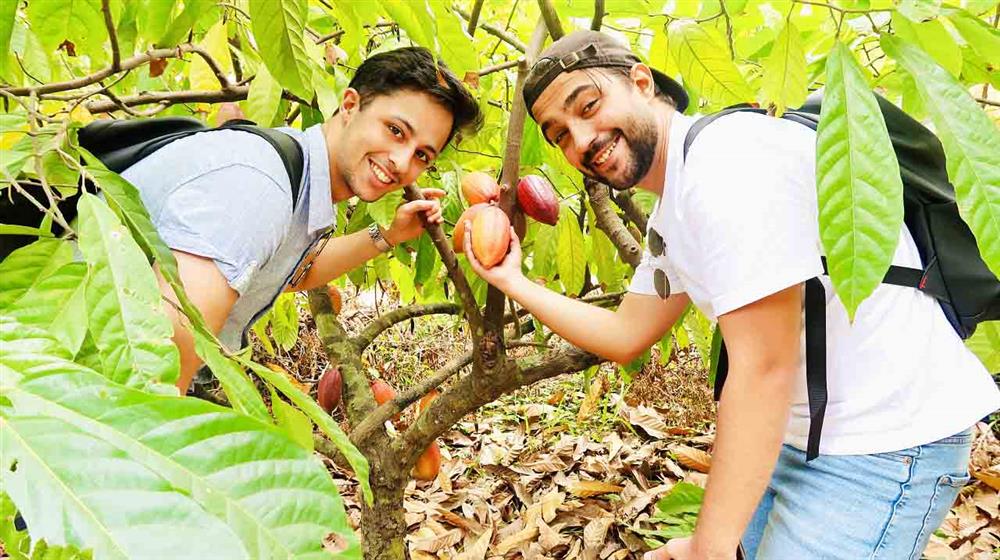 The Mekong Delta is famous for its agriculture and one of the surprising crops is cacao. At Lam The Cuong's family farm, visitors can learn how fruit from a cacao tree becomes a bar of rich, dark chocolate.
Farmer Lam The Cuong's family immigrated from Fukkien 200 years ago. In the 1960s, his father brought back cacao seeds from Malaysia and with the help of a book written in French, learned how to cultivate cacao. The tradition continues on the one hectare organic farm, with 2,000 trees producing four tons of cacao a year.

His farm is a possible stop on morning boat tours, or visitors can drop in by themselves by motorbike. Lam The Cuong, who speaks English and some French, will lead visitors on a tour of his modest farm and explain the process.
Within the fruit are beans that, when ripe, are fermented, dried and roasted. The end result is not only chocolate. There's cacao butter for beauty products, shells that can be used for teas and cacao nibs, now all the rage as a super food. Tours are 30,000 dong per person and the farm also has a basic homestay: 300,000 dong per person for fan room, price including pick up, dinner and breakfast.
The cacao farm/Mien Tay Homestay Muoi Cuong is off DT923, the road that runs along the Can Tho river. Head out of Can Tho city on Ba Thang Hai St. The road will split, where it veers left for the large bridge across the Can Tho river; you'll want to veer right to continue straight along the river. From this junction it is about 6 km to where you turn right down the narrow local road to find the farm gate 300 m on.
4. Can Tho Grand Prison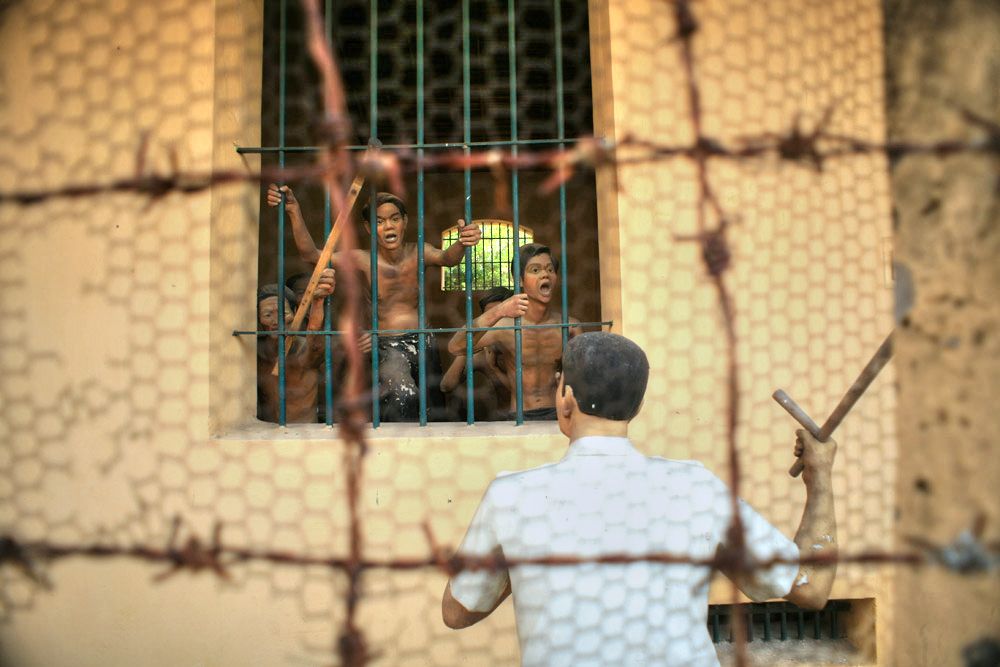 Can Tho Large Prison is currently located at 8, Ngo Gia Tu Street, Tan An Ward, Ninh Kieu District, Can Tho City. It is called the Large Prison because it was the largest prison in Hau Giang province, detaining patriotic prisoners, endangering the regime, or committing serious crimes.
Every year, many former prisoners return here to light incenses for the comrades sacrificed here, and review the memories of the dead. Can Tho Large Prison is also opened for people to visit and see the crimes of the empire and colonialism, thereby forming the patriotism in each person. On June 28, 1996, the Ministry of Culture, Sports and Tourism decided to recognize Can Tho Large Prison as a National Historical Relic.
5. Eat Mekong Delta specialties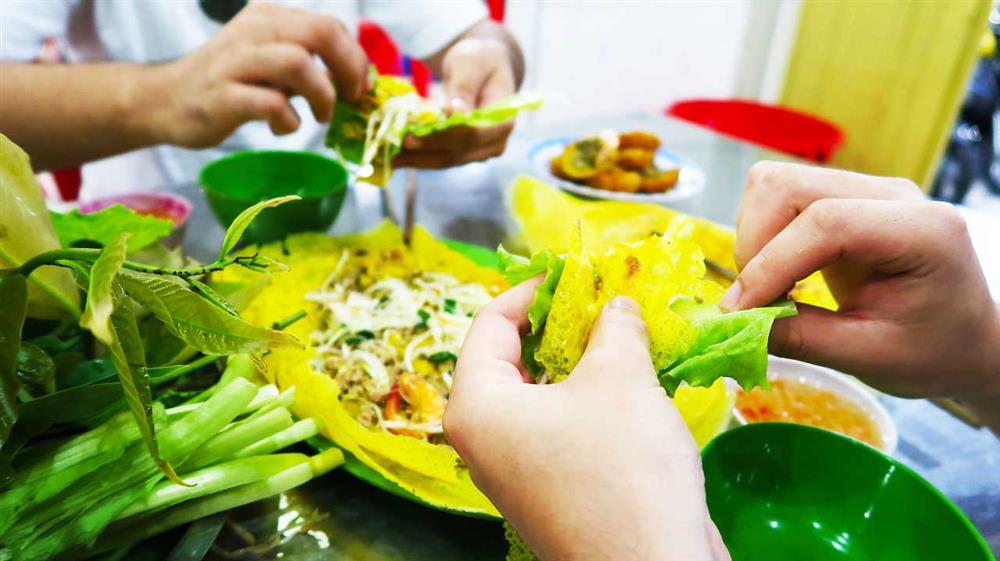 There are many dishes you need to try while in Can Tho. The Cai Rang grilled rolls are absolutely delicious. They are made from fresh pork, and served with pineapple, cucumber, bitter banana, star fruit, and thin rice paper. It is a very interactive meal as you place the meat and herbs on rice paper, roll it up and dip it in sauce before you eat. Other dishes you should try are bun ca (fish noodles), hu tieu Sa Dec (dry noodles), bun rieu (crab noodles) and lau mam (fish hot pot).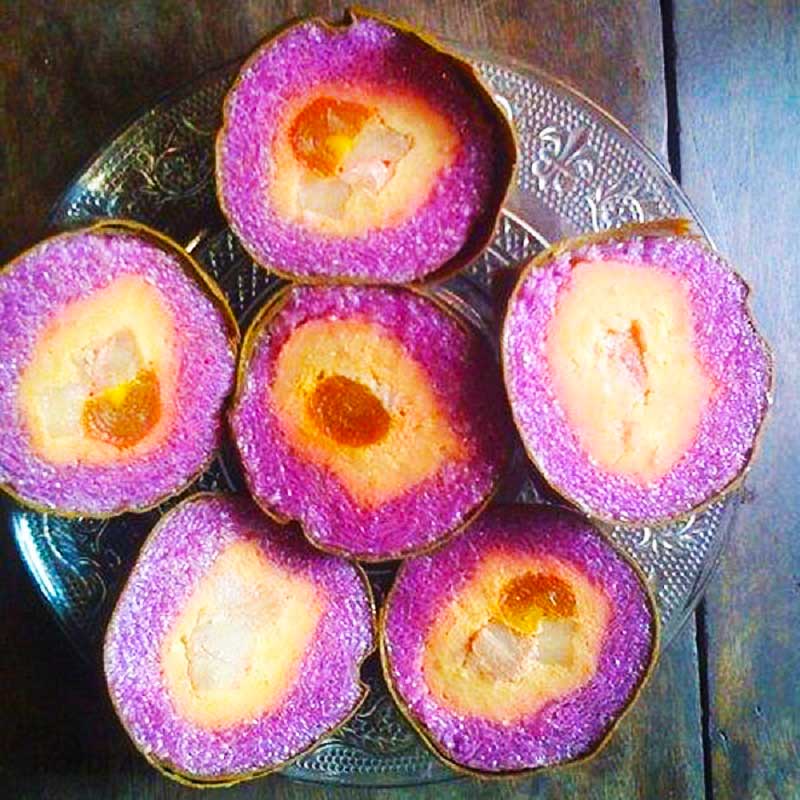 Mealtimes are a highlight of any trip to Can Tho. Locals use freshwater fish and shrimp, just-picked vegetables, and Vietnamese cooking techniques to make mouthwatering dishes you won't forget. Lunch might be a simple array of fresh spring rolls with herbs, grilled pork and rice noodles dipped in fish sauce, or an abundant spread with dishes such as stir-fried vegetables, mango and shrimp salad and claypot fish making an appearance with rice and soup on the side. Our best advice is to trust the local tastes and give new flavours a shot.
By Charlotte Pho